Albert Bierstadt
Albert Bierstadt landscape art prints and canvases
Albert Bierstadt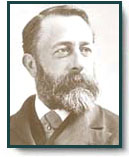 Click on photo for the biography of Albert Bierstadt




Art Print Title
California Spring, 1875
Dogwood
Half Dome, Yosemite Valley, 1868
Hetch, Hetchy Valley
In the Mountains
Lake in the Sierra Nevada
Last of the Buffalo
Light in the Forest
Looking Up the Yosemite
Merced River, The
Merced River, Yosemite Valley
Moonlight, Isle of Shoals, 1892
Mountain of the Mist
Mt. Corcoran
Mt. Whitney
Oregon Trail
Rainbow - Nevada
River Landscape
Sierra Nevadas
Sierra Nevada in California, The
Sierra Nevada Morning
Storm in the Rockies
Storm in the Rocky Mountains
Storm on the Matterhorn
Surf, The
Trust in the Living God
Yosemite Valley 1868
Yosemite Winter Scene

Symbol
Pictorial Meaning
Print is unframed in its original folio.
Print is deluxely framed
Print selling at original issue price.
Print selling below issue price.
Open edition print is signed
but not numbered.
Year print was released.
Image size, print size, or framed size.
Artist Proof (AP)

How to Order

Internet - Visit the secure order form on our website to place an order
safely online.
Phone - Call us to place an order by telephone.
Fax - Fax us to place an order by facsimile.
Mail - Send check, cashiers check, or money order by mail. However,
please call us first for the shipping charges. Our address and local
telephone number can be found under contact information.


| | | |
| --- | --- | --- |
| | | Currently we accept all 4 major credit cards: Visa, MasterCard, American Express, and Discover. We also accept checks, cashiers checks, debit cards, and money orders. International money orders must be in U.S. funds if purchased outside the United States. |



Back to "Christ-Centered Art"

All art print scans depicting paintings by Albert Bierstadt are prohibited from being copied.
All applicable copyright© laws apply and are reserved by the Christ-Centered Mall.
Web pages copyright© 1998-2010.

Albert Bierstadt art prints by historic landscape artist Albert William Bierstadt can be found for sale at Christ-Centered Art. Artist Albert Bierstadt (1830-1901) was born at Solingen, near Düsseldorf, Germany in 1830. When Albert was only two years old, his parents emigrated to the United States and settled in New Bedford, Massachusetts. After his early works were exhibited in Boston, Bierstadt returned to Düsseldorf, Germany in 1857 at the age of 23 to study art for 3 years. It was here that Albert learned the academic treatment of subject and light, precision and naturalism that is characteristic of Bierstadt's work.
In 1858, Albert Bierstadt joined the surveying expedition that led him to the western United States; it would be the first of six trips to the West between 1859 and 1889. The expedition offered him inspiration and the opportunity to see America's fabled mountains (known to a fascinated public through written descriptionsand photographs in black and white) and to encounter Native Americans in their natural setting. This famous landscape painter was the first artist of distinction to take as his subject the vastness of the mountains of western North America. It was thought that if the Rockies were as grand as the Alps, paintings of them would find buyers already enthusiastic at the prospects of westward expansion. The impressions and sketches made on this trip were the basis of many of his paintings.
From sketches and oil studies done from nature (admirable works in themselves), he painted in his New York studio the huge, carefully detailed panoramic views of Western Scenery that made him one of America's most admired painters in the 1860's and 70's. His approach to landscape was a romantic one, emphasizing and sometimes exaggerating the spectacular landforms and atmosphere effects he had seen on his travels, as in his dramatic The Rocky Mountains (1863; Metropolitan Museum, New York).