One Unwise Man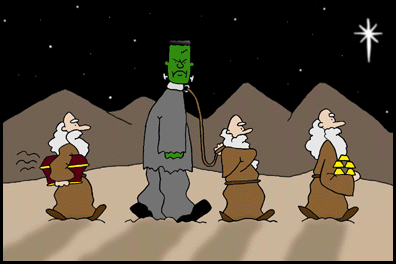 Caption

One of the three wisemen accidentally brought the wrong gift.
Scriptural Application

"And when they were come into the house, they saw the young child with Mary his mother, and fell down, and worshipped him: and when they had opened their treasures, they presented unto him gifts; gold, and frankincense, and myrrh."

--- Matthew 2:11





Back to the "Christ-Centered Mall"

All scans done by Christ-Centered Mall, Inc. are prohibited from being copied. All applicable copyright © laws apply and are reserved by Christ-Centered Mall, Inc. Illustrations copyright © Gospel Films & Reverend Fun. Web pages copyright © 1998.