Lynn Morgan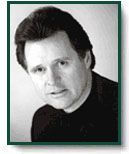 Click on photo for the biography of Lynn Morgan



= Print is available but not pictured. Please call for a price quote.

Art Print Title
Evening Communion

Grandfather's Violin

The Great Lion of Judah
The Harvest Fields
The Hope of All Ages

I Stand at the Door

If My People
Jesus Teaching in the Temple

Keeper of the Garden

The Miracles

Music and Memories

Sacred Union

Serenading the Bay
Time on His Hands

Wings of Freedom Fly Again


Symbol
Pictorial Meaning
Print is unframed in its original folio.
Print is deluxely framed
Print selling at original issue price.
Print selling below issue price.
Open edition print is signed
but not numbered.
Year print was released.
Image size, print size, or framed size.
Artist Proof (AP)

How to Order

Internet - Visit the secure order form on our website to place an order
safely online.
Phone - Call us to place an order by telephone.
Fax - Fax us to place an order by facsimile.
Mail - Send check, cashiers check, or money order by mail. However,
please call us first for the shipping charges. Our address and local
telephone number can be found under contact information.


| | | |
| --- | --- | --- |
| | | Currently we accept all 4 major credit cards: Visa, MasterCard, American Express, and Discover. We also accept checks, cashiers checks, debit cards, and money orders. International money orders must be in U.S. funds if purchased outside the United States. |



Back to "Christ-Centered Art"

All art print scans depicting Jesus by Lynn Morgan are prohibited from being copied. All applicable copyright © laws apply and are reserved by the Christ-Centered Mall. Web pages copyright © 1998.