Click on the
lighthouse
to return safely home.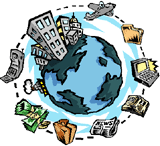 You can contact Christ-Centered Art by
phone, fax, e-mail, or snail mail.


Please note: All artwork listed for sale on our website is brand new and is 100% guaranteed to arrive in mint condition so please do not be alarmed about our discount sale pricing.


We can be reached via telephone Monday through Saturday, but orders can be placed 24/7 via our VeriSign secure orderform.




If you need to reach an artist or publisher
directly, please visit their individual website
to acquire their contact information.
Unfortunately, our Store Policy prohibits
us from giving out such information.





Christ-Centered Art is committed to a
Biblical work ethic and we continually
develop better ways to serve you. Your
continued understanding is appreciated.

For questions regarding Christ-Centered
Art's prices, policies, or procedures, please
visit our Questions and Answers page,
or continue reading the following topics.





Christ-Centered Art appreciates receiving
your questions, thoughts, and concerns via
e-mail. Please know that we make every
effort to respond to every reasonable
e-mail we receive. However, in an effort to
be wise stewards of that which we have
been given, we cannot guarantee a reply
to every e-mail.





Any questions not specifically answered
on our Tracking Information page or
Return Policy page can be submitted to
us via e-mail. Please make sure you type
in "Order Question" as the subject.





If you are having difficulty finding a
particular print or sculpture on our website,
try using our free Print Locator service.





If you have a Store Policy question,
please fill out our e-mail form and type in
"Store Policy" as the subject.





If you have any comments or suggestions
about our website, please visit our
Customer Feedback page.





If you find any errors on our website such
as dead links, misspellings or incorrect
text, we would very much like to hear from
you. Please please fill out our e-mail form
and type in "Website Errors" as the subject.





Due to the amount of e-mail inquiries we
receive daily, the best way to contact us
is by phone. Our office hours are Monday
through Saturday from 10 AM - 8 PM EST.
We are closed on Sunday.

Thank you for visiting Christ-Centered Art,
and please tell your friends and family
about us. We hope you were blessed by this
website and that you will come back again!