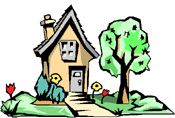 "But the land, whither ye go to
possess it, is a land of hills and
valleys, and drinketh water of the
rain of heaven:"

...........................--






Forests and Trees



View magnificent scenes of nature, with a
wide variety of plants and trees.


Gardens



Catch the fragrant scent of flowers and
fruit, abundant in these beautiful gardens.


Lakes



Usually large, calm bodies of water, lakes
are perfect places for boating and fishing.


Mountains



Mountain ranges often become spectacular
backdrops for a landscape.


Rivers



View images of peaceful landscapes with a
river as the focal point.


Streams



Smaller than rivers, streams are often a
main source of water for wildlife.

View Christian art categories.

Browse Christian artists.

Go to the top of this page.